Interested in starting your career in sports journalism? Want to get into the sports media industry? The Sports Forward is a platform dedicated to providing a voice for those of you who are passionate about writing and/or talking about sports.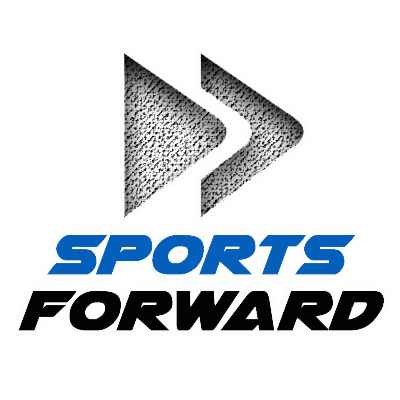 Launched in late 2018 by Anthony DiMoro, The Sports Forward, a part of the DiMoro Enterprises media family, allows writers to sharpen their skills, develop their style and gain exposure, and provides coverage for sports.
The Sports Forward is going to be our developmental platform for writers who are looking to start their career, gain experience, hone their skills or build their name in the sports writing world.
The Sports Forward will also be the home of part-time writers; those who have a passion to writer but don't want to commit to more than a few posts a month.
Writers who contribute to The Sports Forward can earn the opportunity to move on to our other websites to cover the sports they love on a bigger and more established professional platform
Here are the requirements to join the The Sports Forward writing team:
Must be at least 17 years of age
Must possess a skill in writing and a knowledge of sports
Must commit to 1 article per week at minimum
Must pledge to post content based on analysis and opinion that is backed up by statistics and facts. The Sports Forward wants to focus on the stats/facts to tell a story.
Must possess a strong writing ability, attention to detail and demonstrate the ability to consistently produce thought provoking content supported by statistical information.
The Sports Forward encourages our writers to utilize website such as ESPN, Pro Football Focus, League & Team Websites and any/all statistical resources to construct an article.
Our goal is to provide content that offers a point of view/analysis that is supported by statistics and factual information (stats, numbers, quotes).
How To Apply
To formally apply to The Sports Forward, please do email us the following information
[email protected]
Sample of Writing (500+ words): this can be work you have done in the past. If you do not have a any past work please write a 500+ word piece and send that to us (this can be in Word Doc form, email, etc).The writing piece must demonstrate the ability to tie in statistics to support information. Our website is looking for content based on statistics and facts, we want to see an example of your ability to compose articles in that manner.
First & Last Name
Must agree to produce 1-article (minimum) per week
Link to your Twitter account
Monetizing Content
The Sports Forward contributors are independent contractors and, once established, can monetize their content via ad banner programs.
Here is our page on Locating Affiliate Programs/Ad Networks so you can monetize your content
Established The Sports Forward writers can eventually move to one of the other media properties in the DiMoro Enterprises media network should they choose to do so, there is also the option to write for both sites simultaneously.